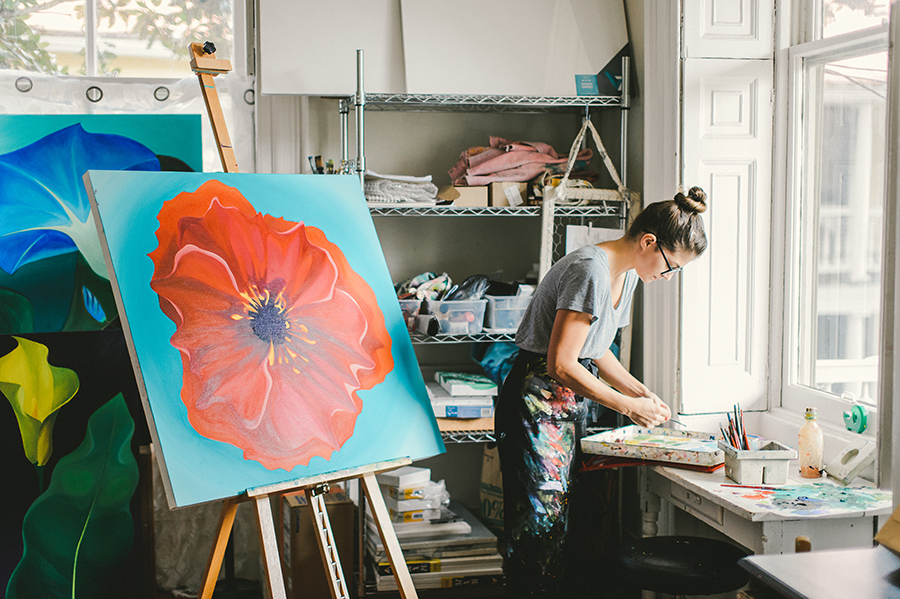 Julia Deckman joined AAG Architects as the Charleston Office Manager in November of 2014.  Julia is originally from Annapolis, Maryland and was previously a retail store manager.  She also has several years of administrative experience and helps to keep us organized and on track (which can be trickier than it sounds).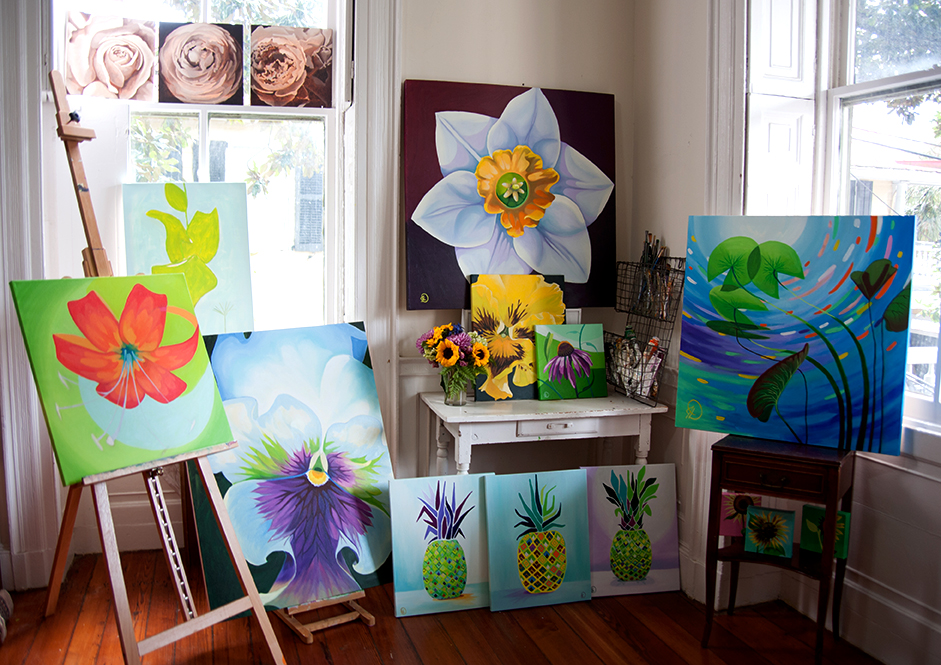 Julia is our office manager by day, and an artist by night and weekend. She launched her local art career in the beginning of 2015, and has had a few public showings since. She most recently became a studio artist at Redux Art Center and will have her small work-space up and running next month.
Her latest series, Charleston Hospitality, celebrates the outstanding restaurant industry we enjoy here in Charleston.  The series will be released during a happy hour pop-up shop at Candlefish here in downtown Charleston on Friday, June 3rd.  Julia will be selling her original pieces, along with prints and special edition note card packages.  There will also be complementary beverages and a raw bar provided by 167 Raw, so even if art isn't your thing, the show will be worth a quick visit.
If you aren't able to attend the pop-up shop on Friday, Julia will also be live painting during the grand reopening of Colonial Lake in downtown Charleston on Saturday June 4th. The event is from 10:30am – 2pm, and there will be several activities for people of all ages.
We are happy to give Julia a break from her work in the studio here at AAG Architects.